Well, this article is the description about the process of downloading Glomsim simulator and about its installation process.
Download Glomosim Simulator
Mainly, here we have depicted the process of downloading the Glomsim simulator through the below mentioned URL for the free of cost.
                                                                              https://www.codeforge.com/article/239757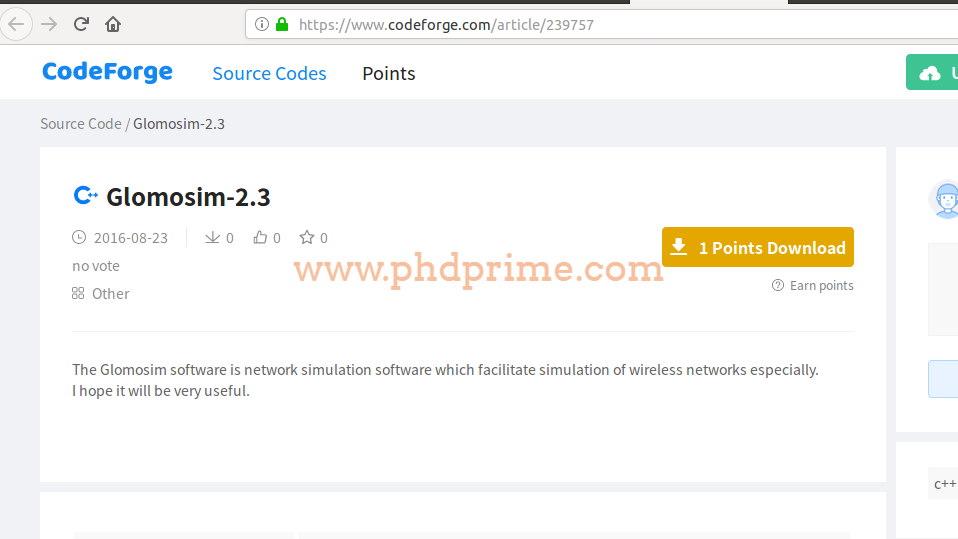 Install Glomosim
Following that, we have highlighted the steps that are involved in the process of installing Glomosim simulator.
We have to run the Glomosim Setup and accept the license terms
The destination location has to be changed and press the install button
After this installation step, open the command prompt window
Change the package location through the implementation of the following command, cd c:\glomosim\glomosim\main
Type the makent command, and press enter. Then, the window looks like, c:\glomosim\glomosim\main>makent
Type the cd ..\bin command, and press enter to acquire the window similar to c:\glomosim\glomosim\bin>
Type, glomosim config.in command and press enter
Now, go back to command prompt and change the location by using the command 'cd c:\glomosim\glomosim\java_gui'
Now, type and execute javac *.java
Then, type and execute 'java GlomoMain' command and get the Glomosim simulation window
If you people have any issues while installing Glomosim by your own, then reach us and clarify your doubts.