Our research experts have years of experience in this technical field, so we are well versed in this field. Through this article, we have depicted the installation process of network simulator 3.
Initially, we have to download the ns3 package over the below mentioned URL, http://www.nsnam.org/releases/ns-allinone-3.17.tar.bz2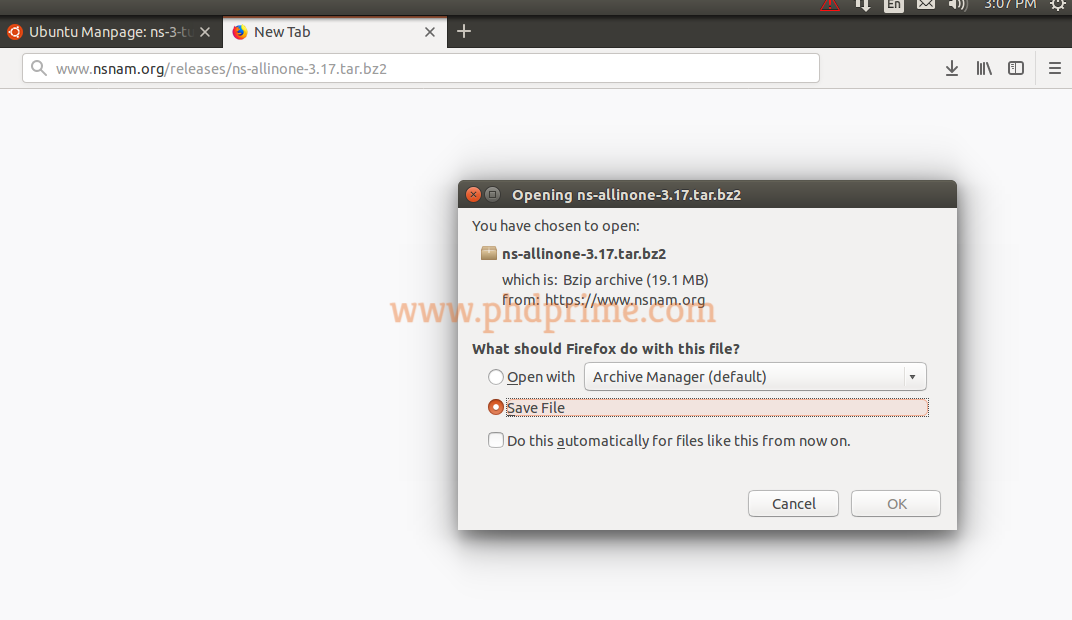 While the Ns3 packages are downloaded, we have to store that in the Ubuntu home drive.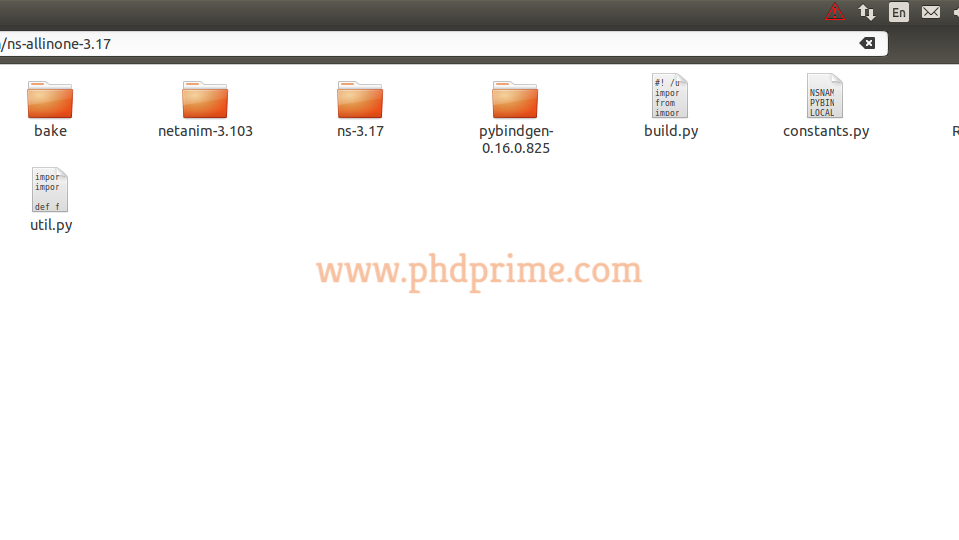 Following that, we have to install the Ns-3.17 packages through typing and implementing the following commands in the Ubuntu terminal.
./build.py –enable-examples –enable-tests
Additionally, we have attached the result that is acquired through the build.py command.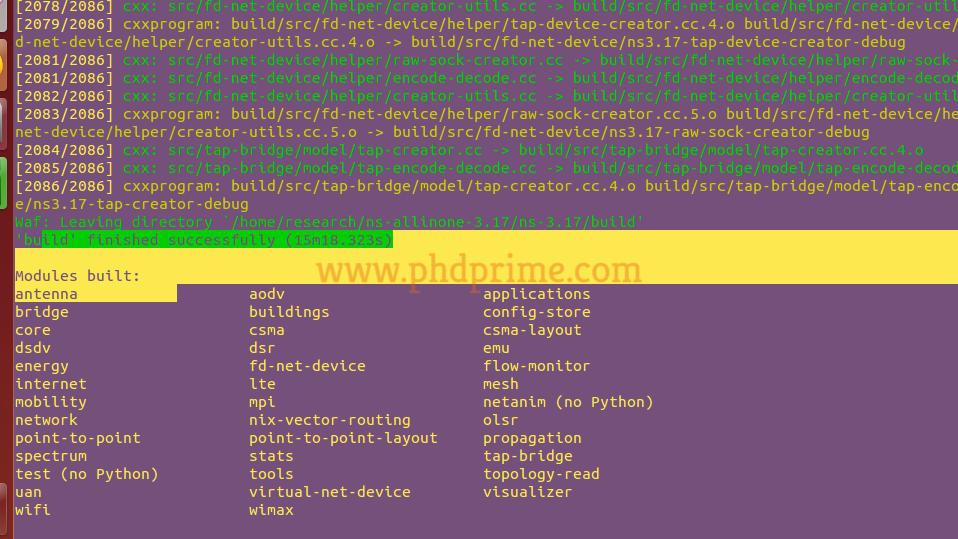 Finally, we have to verify the Ns-3.17 installation through the implementation of the following commands in the terminal.
./test.py -c core
If you want to know more information about the installation of network simulator 3 in Ubuntu then contact us to grab the knowledge.