A research paper is a kind of scientific document that is used to project the novel ideology's origination, interpretation, and validation. Paper writing involves some level of difficulty.  Sticking with the journal publications' norms will eliminate the wrongdoings.
"Paper writing is like a sapling which is sprouted by the proposal's seed (Idea)"
The big motto behind every doctorate student is to get published their paper in reputed journals. This motto can be achieved through investing a large amount of time in data interpretations as well as paper writing could be effortlessly done if a researcher is supposed to put all his or her efforts into their favorite dominion.
An effective research paper should contribute something novel to the investigated fields in terms of enhancement. This handout is entangled with the most frequently asked questions. Hence, completely skimming this handout will help the PhD students. This article is about to begin so that pay your kind attention to know such enthralling details.
Different Types of Papers
A review Paper is a chronologically based paper that is intended to give summaries on a specific concept and it is also subsumed with lots of descriptions. In other words, it is accessing other studies and it is written very shortly. 
Literature Survey is the collection of citations relating to a single area in which an investigation has done & to be specific, it reveals the authors' details who are all contributed to improving the examined field. 
Case Studies are representing the real-time interferences made in the particular dominion/field and several cases, they may and may not be subjective.
Technical Papers are usually referring to the methodological transcriptions. 
Perspective Papers are the opinion and viewpoint-based manuscripts which can be the piece in periodicals and magazines. 
Journal Paper is the representation of different paper categories such as empirical, non-empirical, and survey papers. In fact, it is usually produced by supporting original studies which are for the first time introduced.
A conceptual Paper is all about hypothetical developments rather than empirical investigations
The aforementioned are the various types of research papers. One can write his or her academic research paper in any of the said sorts. According to the nature of the study, we can opt for categories. Being a novice, you can get confusions in this phase. It is a wise idea to approach an excellent paper writing consultancy. As we are appointed so many world-class engineers and subject matter experts in our consultancy, availing of our services will abolish your tribulations. Alright! In the following passage, we have mentioned to you a bunch of tips for writing the best paper.
Tips for Best Paper Writing
Hunt the information down from recently published journals and pieces of literature
Be proficient and familiar with related studies and collected works
From top to bottom jot down the whole lot crystal clearly
Elucidate the new conceptions with brief explanations
Stretch full forms to the stated abbreviations
Try to inject simple and clear terminologies
Make use of universal languages like English
Strictly avoid copying contents (plagiarisms) from other monographs or sources
According to the period of publication, used literature has to be well delineated. For instance, if we are taking references from 90s manuscripts, detailing current literature will not help you at any cost. But, adding them will significantly inform the reader about your chosen field's gigantic improvements.
When citing something, you need to confirm whether that is wholly relevant to your study or not otherwise skimmers cannot get your points. Properly situating citations will avoid facing plagiarism issues. Before writing a research paper, a PhD student must be familiar with the cases of some guiding principles.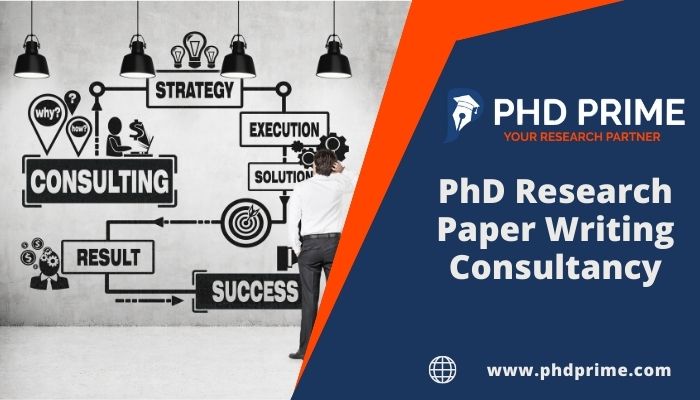 When writing a research paper, try to draft it at a minimum of double the time
Check with the real-time proofs & orientations disclosed
Position the subsections or categories within the logical flows
Shun making grammatical, technical, and non-technical mix-ups
Choose only the journals which are having high impact factors
Stick to the paper publication's terms and conditions (layouts, writing styles, page limits)
Think through these guidelines while preparing a research paper. Paper writing involves high-level complexities because it is subject to be published in the top and reputed journals. In reality, journals' lists cannot be figured out in numbers. However, doctorate students are required to correctly choose one among them. In our paper writing consultancy services, we have been following so many unique tactics and techniques to further proceed. Let's have discussions on how to write the best research paper.
How to Write the Best Research Paper?
A research paper is a significant manuscript that is written to get published in world-class journals such as ACM, IEEE, Springer, Inder Science, Thomson Reuters, Elsevier, MDPI, Wiley, Taylor Francis, Science Direct, etc.
But publication accepts only those papers having high quality and original contents. The best research paper is the mixture of standards, structures, and guiding principles that are levied by concerned jurisdictions. Well! You can draft the best research paper by positioning the following subsets,
Name of the research
Brief research groundwork
Review of literature
Precise collection of techniques and materials
Predetermined and experienced outcomes
Impelling discussions
Data analysis and performance evaluation
End closures
Every research paper's title must be the collation of fine vocabulary which does not exceed 20 to 30 keywords and try to avoid adding unwanted terminologies such as new and novel. An introduction is well articulated utilizing excellent groundwork. In this phase, a researcher is subject to demonstrate his piece knowledge about what he was supposed to gather about the general and specific context of the study.
When it comes to the collection of techniques and materials, it must replicate how the result has been achieved. Skimmers may be the upcoming or experienced ones. However, both will try to imitate the investigation by referring to this section. Hence, a methodology section has to be delineated step by step. For this, a researcher is insisted to describe the numerical interpretations.
The experienced results can be represented in terms of text, pictorial and graphical representations. From our side, we suggest you go for graphical replicas to project your results. Attained end suppositions are justified in impelling discussion sections. This section is used to narrate the study's both pitfalls and significance.  Now, we have specifically epitomized the actualities of writing a review paper.
How to Write the Review Paper?
The purpose of writing a review paper is to reveal the current state of the chosen area. For writing a review-based research paper, a researcher is urged to refer to at least 100 pieces of literature in the same field.
By doing so, a researcher can come to know the unmapped research gap up till now. Unexplored research gaps are the driving force behind every novel research.
A review paper is otherwise known as the subsidiary literature review as it examines the previous studies. Write the review paper by underlining key research themes, different concepts, key teething troubles, deliberations, and the prevailing trends.
It should not be the projection of new conceptions because this is normally an analysis-based scribbling. The main intention behind transcribing this kind of research paper is to perform an in-depth field examination to make the impossible possible. In short, review articles will lead us in a futuristic direction otherwise they can also derive novel suppositions on or after investigation. At this juncture, the review paper's characteristics are listed below.
What does the review paper look like?
A review paper does look like a summary of recent literature surveys
A single research title is fully investigated and scripted in terms of current trends, researchers' interests, feasibility/practicality of the research
In general, a PhD student can come to all the recent actualities of a specific area by only glancing at review papers
As well unique contributions done by the different studies are highlighted
The headed information in review based paper must have persevered with synchronization
In other words, it is the limelight of futuristic research opportunities for a particular topic
The centralized idea behind a review paper is to inform the researchers by giving reviews on a specific research theme. In general, various research papers are being improved and established by getting supporting feeds from review papers. When writing a review-based paper, we need to access massive sources. At last, we are going to conclude this handout by situating the review paper's format.
What is the Format of a Review Paper?
A review paper's format can be drawn based on the following actualities,
Well-chosen vocabularies for research title
Precise & summarizing abstract
Cherry-picked table of contents and figures
Research theme's complete underpinning elucidations
The recent trend of the centralized research background
Unidentified research gap discoveries
Appropriate approaches, procedures, and algorithms
In-depth data exploration
Justifiable end suppositions or outcomes
From this what do you understand?  An introduction, reviewed studies, problem statements, techniques, and the end closures are mainly onboarded to the review paper's standard format.
When writing a review paper choose an area in which you are good. In addition to that, skim the latest papers that are published through international publications. Put an impressive title for the review paper by representing the study's significance. Till now, we have deliberately seen the different conceptions buried in paper writing. If you still want to get more innovative kinds of stuff, our doors are always kept open. Hence, you can walk through our premises at any time. Act as the following statement,
"A winner is the dreamer who never gives up his every single headway"