Cellular networks are the network of a wireless system with the capability of supporting ultra-speed, huge-capacity of data for personnel and mobile communication. Also, it enables improved multimedia and continuous roaming competencies for efficient communication. Due to the increase of cellular devices, it is used in several areas and real-time applications beyond entertainment and telecommunication. As a result, it turns out to be a major communication technology for confidential medical emergencies, other critical services.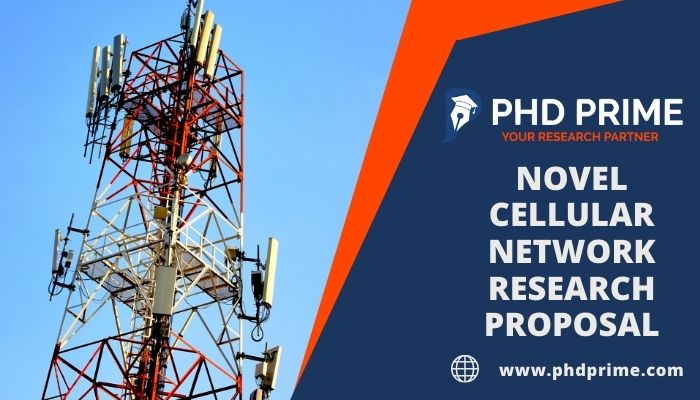 This page is about to denote the leading-edge research updates in the cellular network with its technologies!!!
In fact, cellular networks ensure advanced QoS service that supports the essential MTC systems. Eventually, it assists traffic flow from sensors, speech, and wideband traffic. For instance, LTE/LTE-Advanced systems are viewed as an excellent technique to ease data distribution over the internet. Here, their in-built functioning features and sophisticated network could potentially solve unique use cases. As well, it empowers the real-time and independent distribution grid processes.
Advanced Cellular Network Technologies
From the time the first generation cellular network is launched, the wireless network is undergoing ground-breaking changes. The dream of ultra-high-speed wireless communication will create a new network design. Hence, it is awaited to have the first emergence of 5G communication in 2020, till now it underlies on research.
With the intention of meeting the expectation of bandwidth and service requirements, we have listed a few important 5G technologies for you. Also, it is planned to sort out the downsides of present 3G or 4G systems and facilitate to support the future cloud computing. In this, the below-mentioned matters play a major role in developing a futuristic cellular network.
Research Issues in Cellular Networks 
Network Structural Design
Advance Enabling Technologies
Transport and Radio Access Networks
Requirements and Technologies
System Model and Approaches
Overall, the Cellular network is a vast platform with an infinite number of research ideas. Our experts are passionately working in this field to yield unique and ground-breaking huge research topics. For that, they frequently update their skills in current developments in all aspects. For the sample, we have listed out few recent research topics. 
Research Areas in Cellular Networks 
Non-Orthogonal Multiple Access (NOMA)
Incorporating Device-to-Device (D2D) Networks in Cellular Communications
Multiple Input Multiple Output (MIMO) and Massive MIMO Systems
As matter of fact, more IoT devices rely on radio technologies that work on unlicensed spectrums. As well, it is intended for a short-scale network with restricted Quality of Service (QoS) and security necessities which is suited for home or indoor environs.
The main motive of 5G, 5G beyond, and 6G are to bring up the secure super-Wi-Fi with low delay and high QoS. Also, we have given you some significant research cellular ideas that initiate your mind to make an excellent Cellular Network Research Proposal.
 Major Research Issues in Cellular Networks 
Self-Organization
Link Adaptation Developments
Handoff Management Mechanisms
Cooperative Strategy Planning
Inter-cell Interference Coordination
Energy Efficiency Maximization
Resource and Channel Selection
Optimal Power Allocations
Pilot Assignment and Contamination
Advanced QoS / QoE Provisioning
Multi-User Clustering
Base Station (BS) Positioning and Tracking
Anti-Jamming Communication Techniques
Enhancement of Coverage and Capacity
Massive Channel Access Strategy and Learning
So far, we have discussed the major research challenges, areas, and forward-thinking technologies in the cellular network. Now let's see about the proposal writing phase of your research. Since it is considered to be the most important part of the research to describe your research work.
An effective Cellular Network Research Proposal speaks out your selected research questions and how you identify and solve the questions through optimal methods. And, all these details will be covered in the following sections,
Major Sections of PhD Research Proposal 
Research Aims

Describe the core aim of the research which is more suitable to your subject and key research problems.

Review of the Literature

Elaborate the current and related literature papers findings in the hand-picked field to propose the new idea in context. And, the proposed idea should create its utmost possible contribution to the field.

Study Design / Theoretical Orientation

Summarize the theoretic methodologies proposed in the topic. Meanwhile, specify the one used in the development and the reason behind finalizing those methods.

Research Methods

Concisely explain the employed methods in detail such as information type, source, and required resources with any recognized security issues.
Certainly, our native writers have sufficient knowledge to précis your research ability in your handpicked area through the above-stated sections. These sections may vary based on the client's requirements. So, if you want the best Cellular Network Research Proposal then make the bond with us.